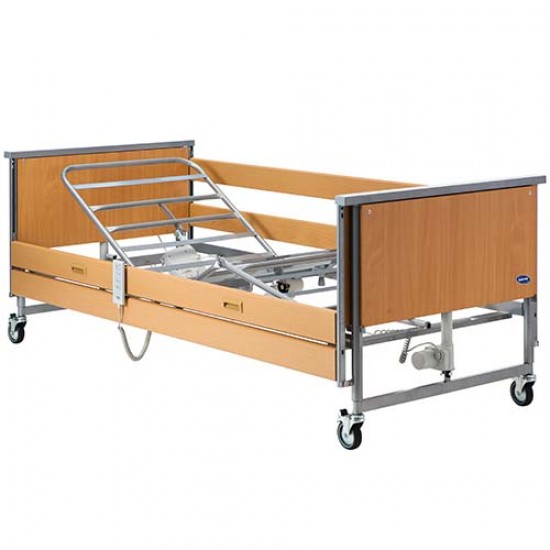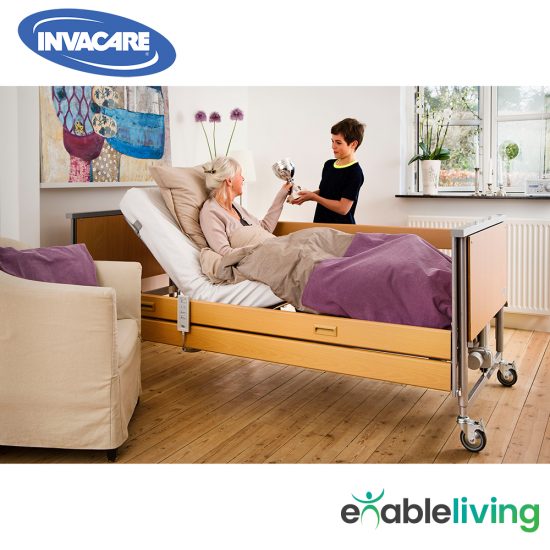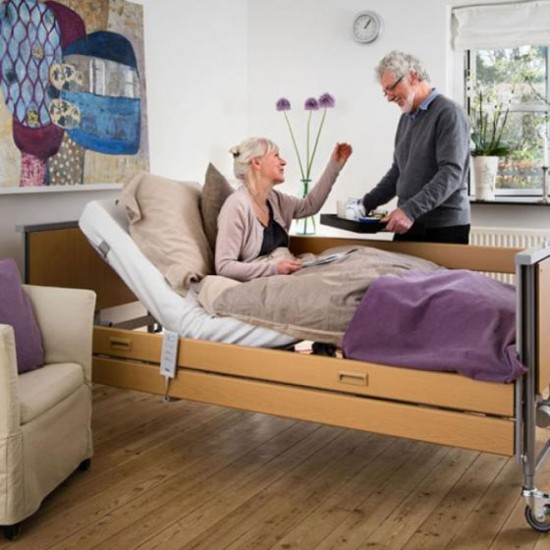 Stock:

Out Of Stock

Model:

1582820-0152

SKU:

1582820-0152

RRP:

£750.00

Invacare
Community Accent Hospital Bed
Community Accent Hospital Bed
This Community Accent Bed offers value for money whilst being easy, functional, safe and doesn't look like a hospital bed! Invacare have designed this bed with safety and functionality in mind. Operated as a 4 section profiling nursing bed.
This Community Accent Bed provides real comfort for the user along with an appealing design while complying with safety standard IEC 60601-2-52. Ideally suited to residential and care environments, this Community Bed is an economical choice that's perfectly in tune with your needs. It meets the highest safety standards, is fully
electrically operated, and the design of the mattress platform ensures maximum comfort. Unlike most community beds the Invacare Community Accent comes with stylish wooden bed ends in natural beech, it provides a homely feel while having all the benefits of a profiling bed.
The optimised dimensions of the sections of the mattress platform are designed to reduce shear and friction to enable the client to enjoy increased comfort when sitting, and avoid migration down the bed. A lockable tilt is available as a retrofit option to further aid pressure relief and provide a comfortable sitting position. The Bella, full-length wooden side rails in beech are easy to mount without the need for tools. The mattress platform is designed to fit up to 95% of the adult population.
Specification:
Model: Accent with Bella Wooden Side Rails
Warranty: 2 years
Outside Width: 1020 mm (40.2")
Inside Width: 900 mm (35.4")
Outside Length: 2240 mm (88.2")
Inside Length: 2080 mm (81.9")
Height Adjustment: 400 mm to 800 mm (15.75" to 31.5")
Mattress Support Dimensions:
- Head Section: 800 mm
- Seat Plate: 230 mm
- Thigh Section: 300 mm
- Lower Leg Section: 670 mm
Backrest Angle: 0 to 70 degrees
Thigh Angle: 0 to 24 degrees
Leg-rest Lift: 11 degrees
Maximum User Weight: 145 kg (23 stone)
Weight of Bed: 64 kg
Features:
- Cost effective
- Can be easily stored away
- Easy to clean
- Reliable
- Many add-ons to support your service users
- Complies to the Bed standard IEC 60601‐2‐52
- Four sectioned profiling mattress support
- Newly optimised mattress platform sections to reduce shear and friction
- Increased comfort when sitting
- Minimised risk of sliding downwards during profiling
Whats Included:

Bed




Side Rails

Mattress not included (see below)

2 year Warranty on bed

If a call out is needed, this service is chargeable.
Mattresses