Etac Hi-Loo Fixed Toilet Seat - 10 cm

The Etac Hi-Loo with fixed mounting fits and securely attaches most toilet seats and has a discrete design. The ergonomic design provides convenient intimate hygiene.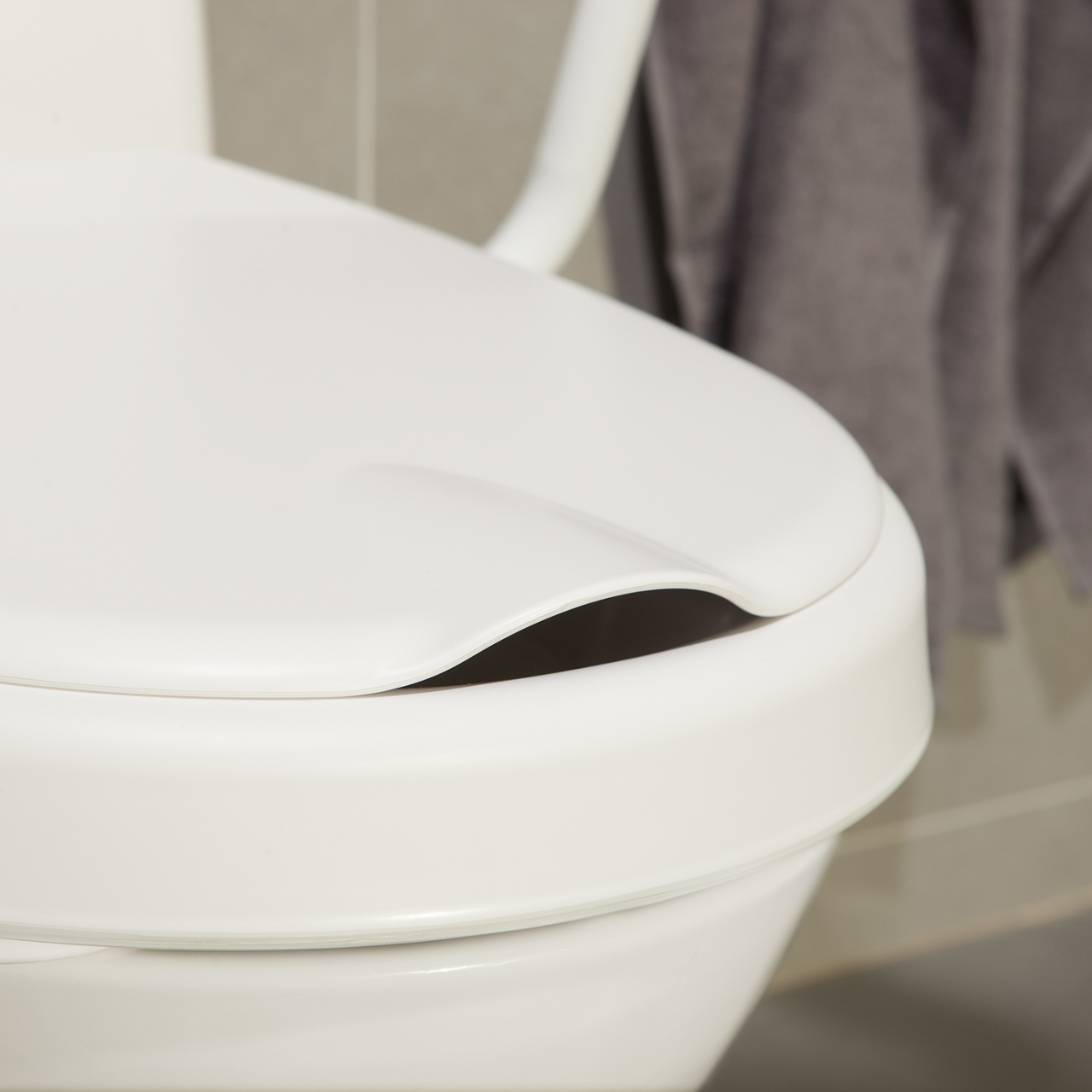 The foldable arm supports can be permanently fixed in the folded down position. With the snap locks provided, the raiser can be easily detached. The Hi-Loo can be purchased in two different heights and with or without support arms.
Specifications
Opening: Depth 27 cm x Width 19.5 cm
Seat height: 10 cm
Weight: 3.4 kg
Maximum user weight: 150 kg
Material
Seat unit: polypropylene
Mountings: aluminium
Width: 60 cm
CC between bolt holes in toilet bowl: 12.8–20.2 cm
Features
- Available in two heights
- Easy to detach
- Easy to clean
- Hi-Loo Angled