Molift Duo Gantry System - 2 Metre Rail
The Molift Duo Gantry System is a free standing gantry which can be used in conjunction with either the Molift Air or Molift Nomad. It is easy to install without additional fixings on ceiling or walls. It is ideally suited to temporary lift applications in hospitals, nursing homes or private homes and where fixed ceiling tracks are not suitable. The Molift Duo Rail System has a lightweight aluminium construction, the functional and stable design makes the gantry system easy to install, dismantle and move elsewhere. The Molift Duo Gantry System has an excellent safe working load of up to 300 kg. It can be used to lift someone to or from their; bed, chair, floor, toilet etc...
You can get the Molift Duo Gantry Hoist in four different rail lengths. 2 metres, 2.5 metres, 3 metres and 3.5 metres. All compatible with the Molift Air and Molift Nomad range.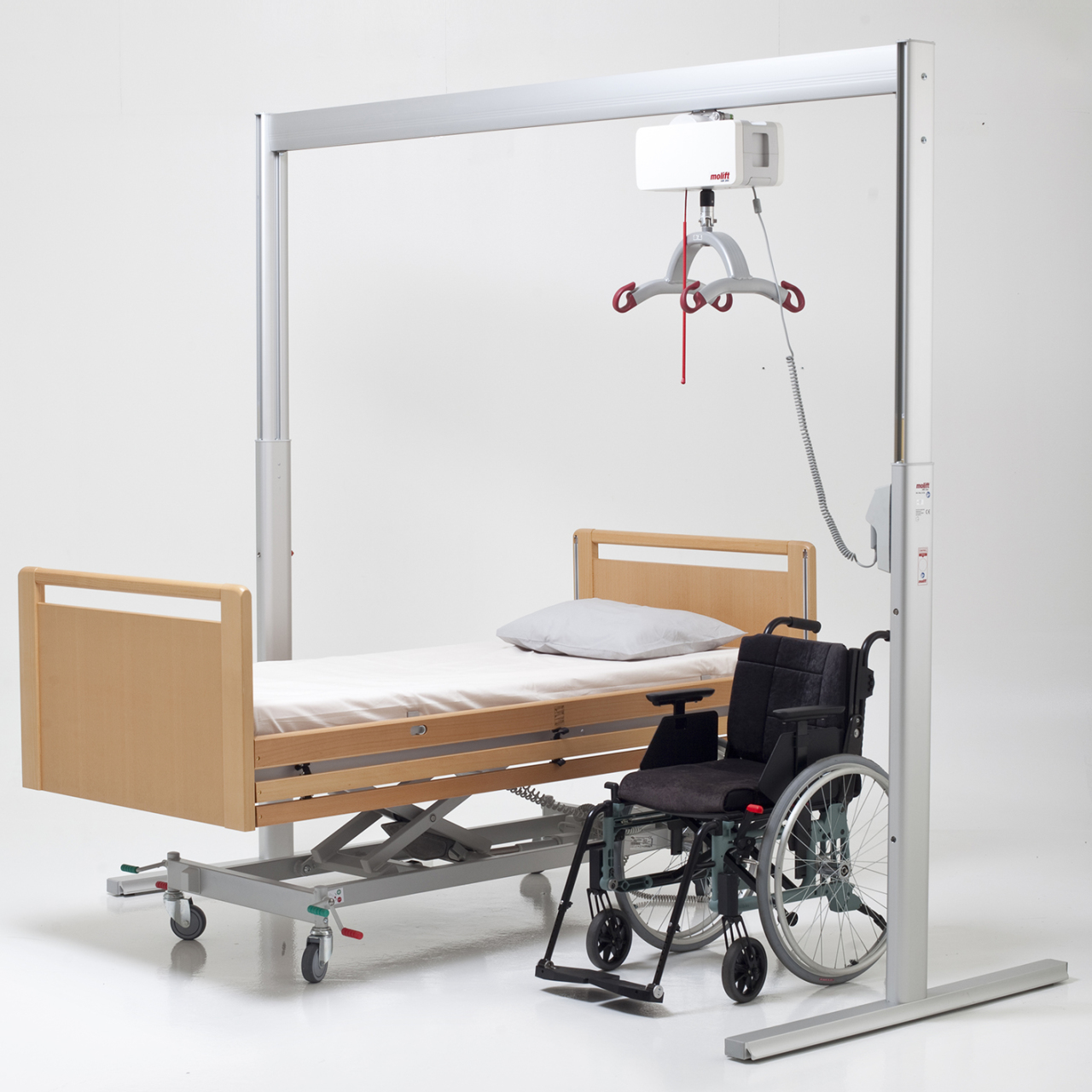 Specifications
Rail lengths: 2 Metres
Height: 225-255 cm
Depth: 120 cm
Maximum internal space: 350 x 240 cm
Safe Working Load: 300 kg
Material: Anodized aluminum, plastic
Total Weight: 38-44,3 kg
Transport height: 170 cm
Weight: Post, complete - 14.8 kg
Boom - 4.2 kg/m
Foot - 3.8 kg
Post, without foot - 11 kg
Features
- Lightweight and Portable
- Easy to install and dismantle
- Can be used with Molift Air 205, Molift Air 300 and Molift Nomad range
- Height Adjustable
- Stable and functional design
- Easy charge, handset in docking station