Ergolet Pallas 175 Stand Aid
The Ergolet Pallas 175 Stand Aid is the ideal stand aid for individuals who can weight bare when transitioning from seated to standing, for example from bed to wheel chair. Ideal for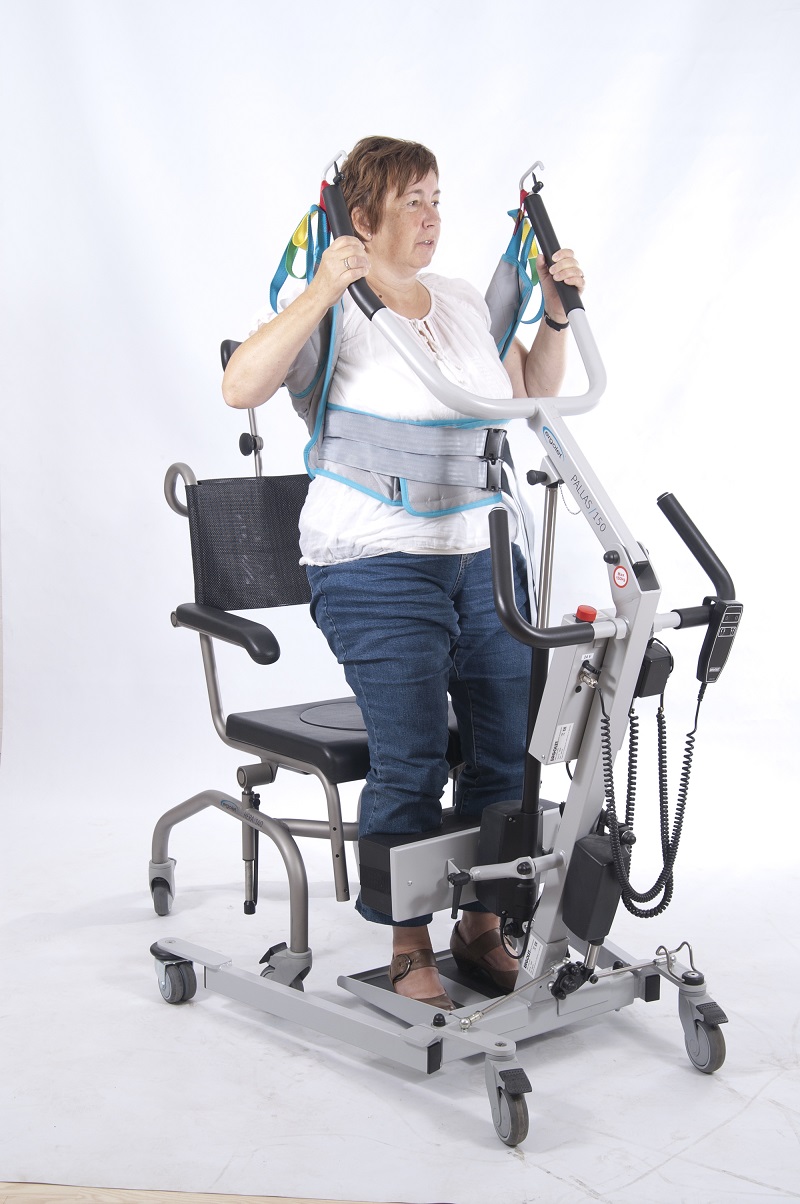 home use, and healthcare facilities. Extra lifting hooks on this model allows for seated transfers, increasing its versatility for multiple uses. The Pallas 175 emulates the body's natural standing movement, allowing the user to experience a more comfortable, familiar posture when being assisted. It was designed with safety in mind.
Specifications
Safe Working Load: 175 kg
Lifting Interval: 728/1605 mm
Width external , base min/max: 595 / 945 mm
Width internal, base min/max: 463 / 815 mm
Chassis height front/back: 120 / 150 mm
Length of legs: 1001 mm
Lifting method: Electrical
Leg spreading method: Manual
Emergency lowering: Manual
Emergency stop: Electrical
Turning radius: 1155
Wheel diameter front/back: ø75 / ø100
Total weight: 47 kg
Weight heaviest single part: 17,5 kg
Features
- Adjustable knee support of height, angle and depth to allow for tall or short patients.
- Can be adapted to use for walking training.
- Foot plate height extensions.
- Ergonomic handles with several gripping positions.
- Low friction wheels.
- Electrical emergency lowering.
- High lifting weight
- Adjustable arms
- On board charging
- Large capacity batteries
- Mechanical emergency lowering function on lifting actuator