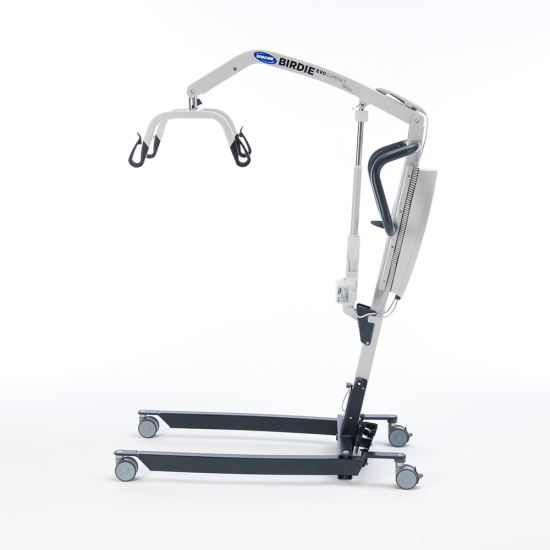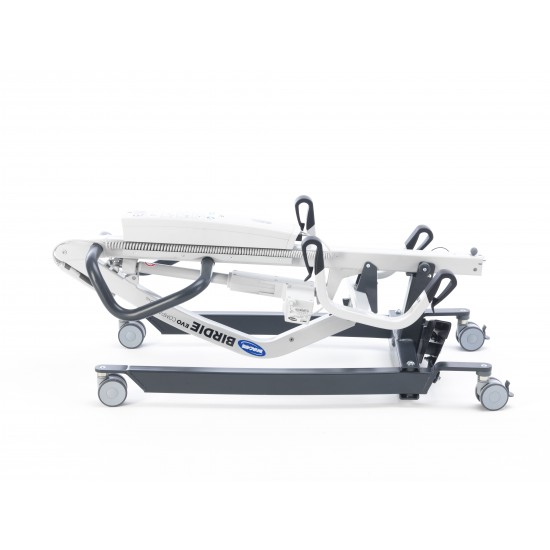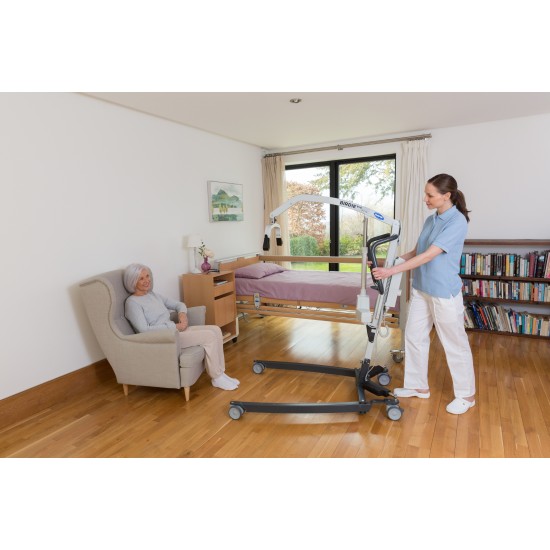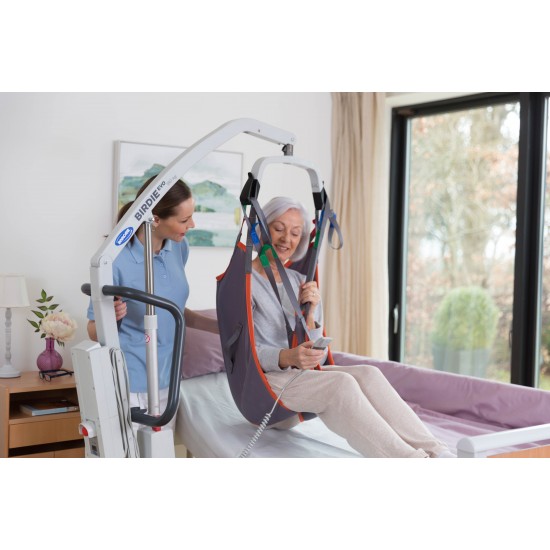 Stock:

In Stock

Model:

1652628

RRP:

£982.00

Invacare
Invacare Birdie Compact Mobile Hoist
Invacare Birdie Compact
The new Birdie Evo 180 is designed to offer a high feature-set of options that have been blended with new technologies to provide maximum comfort and security when lifting or transferring a patient to or from a bed, chair or even the floor. Based on the renowned Birdie, the new range has been customer insight led, encompassing everything that was valued on the Birdie whilst bringing in new features to further enhance the client and carer experience.
The Birdie Compact is a much more versatile hoist than the standard Birdie 180. The compact is smaller which allows for a smaller turning circle and when folded is much more compact. The Birdie Compact also weighs 9 kg less than the standard Birdie 180.
A smaller size allows the Birdie Compact to easily operate in environments where space is limited.

The Invacare Birdie 180 has an excellent lifting range which can also rotate 360 degrees, making positioning much easier for the carer. The high boom ensures there is space for the services user even when hoisting at its highest position, this also gives more space in front of the actuator to avoid knees knocking into it.
The Birdie 180 can easily be folded and unfolded without the need for tools. The mast can also be easily split from the base if required.
Specifications:
Length - 1080 mm
Width - 520 mm
Inside with (legs open) - 815 mm
Lifting range - 530 - 1590 mm
Weight - 31 kg
Safe working load - 150 kg
Height when folded - 455 mm
Height of legs - 115 mm
Ground clearance - 35 mm
Turning diameter - 1070 mm
Cycles with fully charged battery - 40 cycles