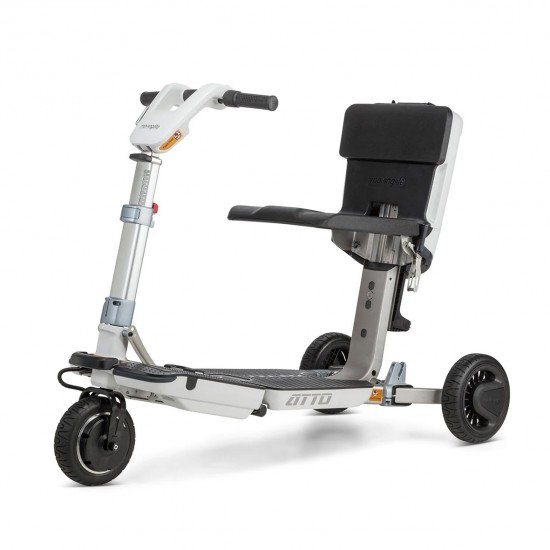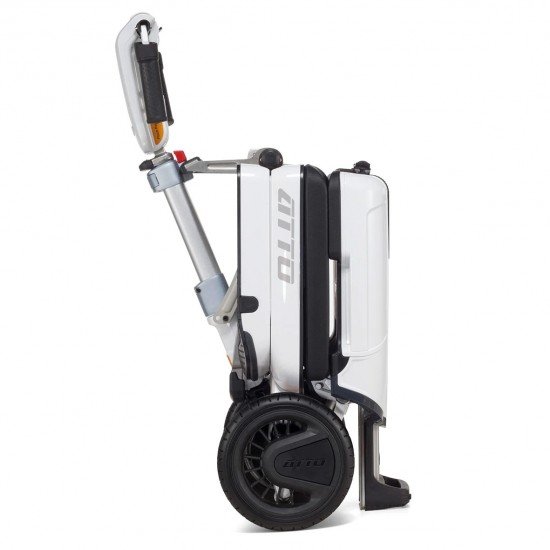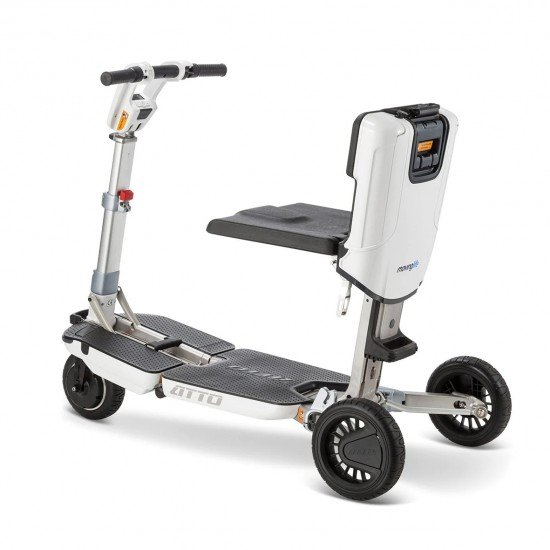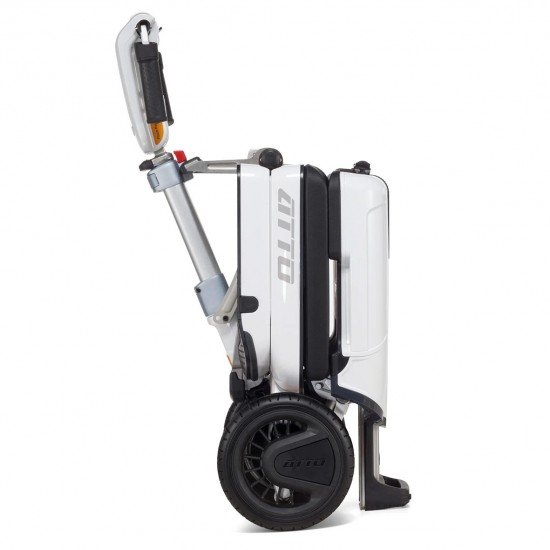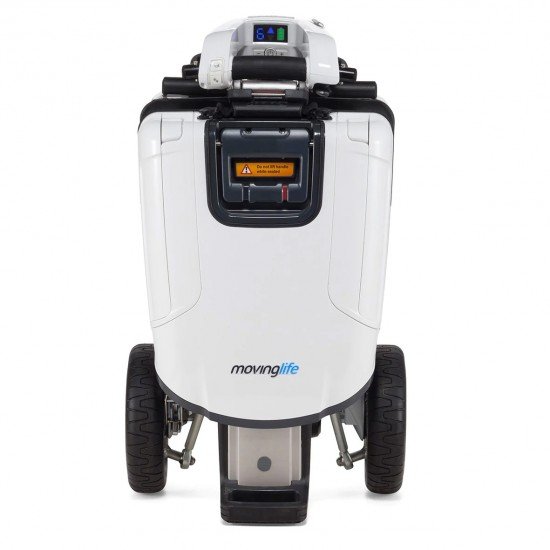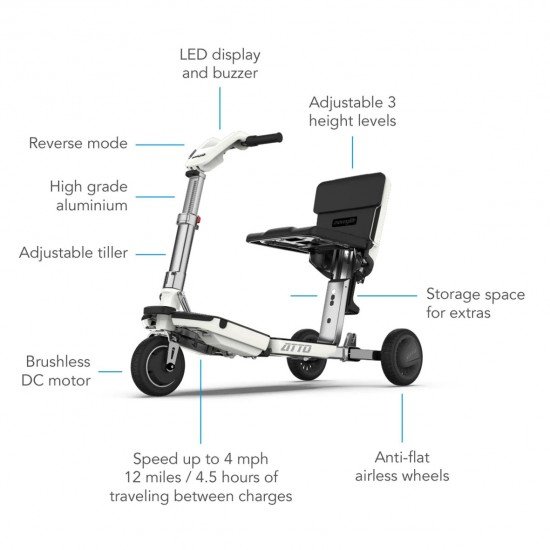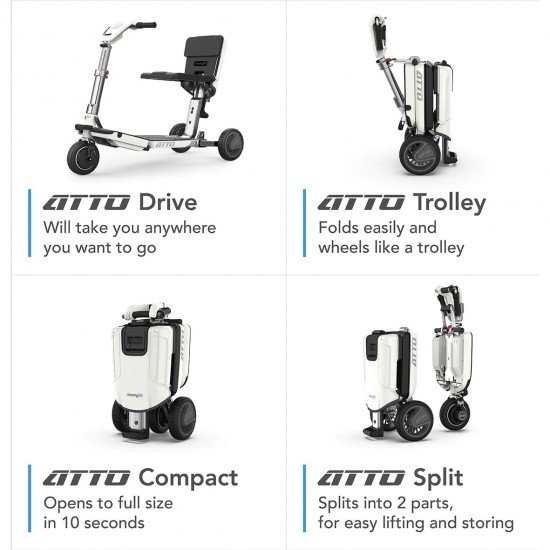 Lowest Price Guaranteed







Stock:

In Stock

Model:

AT01-101-B2-0

SKU:

AT01-101-B2-0
ATTO Folding Electric Scooter - Classic White
ATTO Folding Electric Scooter


The brand new ATTO is a high-performance travel electric scooter. Foldable into the size of a small suitcase the ATTO is the perfect companion for travelling both on a plane and for use on a cruise. The newest addition to the MovingLife product range, the ATTO has all the safety features and conveniences to the standard ATTO electric scooter whilst providing higher performance. The ATTO electric scooter can be folded into a trolley/suitcase for easy transportation and can also be split into two parts for even easier storage.
With flight approved batteries and charger, the ATTO is the perfect companion when it comes to travelling. The ATTO compared to the previous model provides the user with more range per charge (20 km), more luxury with its excellent and stylish design, more control, more suspension, more braking control and more visibility making it an overall outstanding electric scooter. You can get Armrests to go with the ATTO at an additional cost.
Please note currently the battery range is 20KM.
Please see attached the brochure for more features, specifications and information.
Stylish contemporary design
Easy to fold into suitcase size and easy to unfold
Splits into 2 lightweight segments for easy carrying, and overhead or trunk storage
Trolley mode makes it convenient to walk with and steer when folded
Ergonomic design with ample legroom
Lithium flight-approved battery and charger
Adjustable seat with 3 different heights
Easily adjust height and angle of tiller
Lightweight aluminium chassis
Brushless DC motor enhances durability and power
Led display tracks speed, battery and travel direction
On/ off button
6 Travel speeds
Onboard USB charging port
Warning sound alert (horn)
One-click shift from forward to reverse
Automatic reverse travel alert sound
Left hand compatible
Easy access to battery when folded
Patented contractable rear wheels
Extra storage room under seat
Anti-flat airless tires, puncture-free
FDA, TUV and CE certified
Padded handlebars for convenient and safe gripping
12cm ground clearance in various terrains
ERB (Electric Release Brake) for safer braking
ABS (Automatic Brake System) for emergency braking
Automatic slowdown on slope and in sharp turning conditions
Free wheel (neutral mode) enables wheeling when battery is empty
SPECS
Battery: 48 Volt lithium-ion, more than 20 km / 12.5 miles of continuous driving, only 4 hours on average for full charge. Charge on-board and off-board.
Charger: International 110-240V AC charger
EU and ROW (Rest of World) warranties provided

Product Dimensions:
Trolley Mode
Height 28" / 71 cm
Length 15.3" / 38.9 cm
Width 16.5" / 41.9 cm
Weight
Front Half 26.4 lbs / 12 kg
Rear half 37.5 lbs / 17 kg
Drive Mode
Height 35" / 89 cm
Length 47" / 120 cm
Width 22" / 56 cm
Weight
Assembled 64 lbs / 29 kg (w/o battery)
Battery 4.1 lbs / 1.85 kg
Weight Capacity

Maximum user weight 19st / 120kg
This products comes with a 24 month warranty.