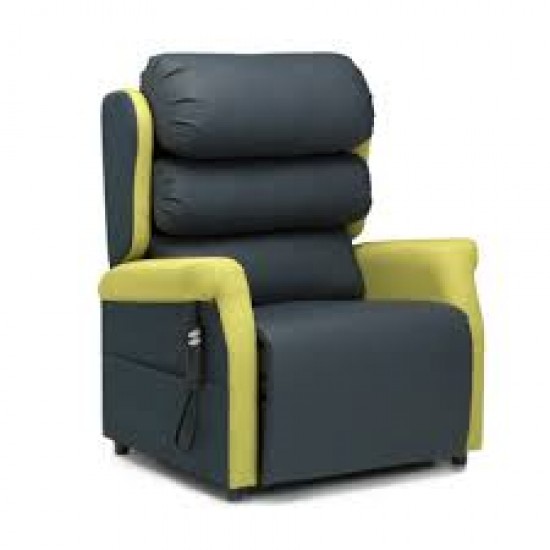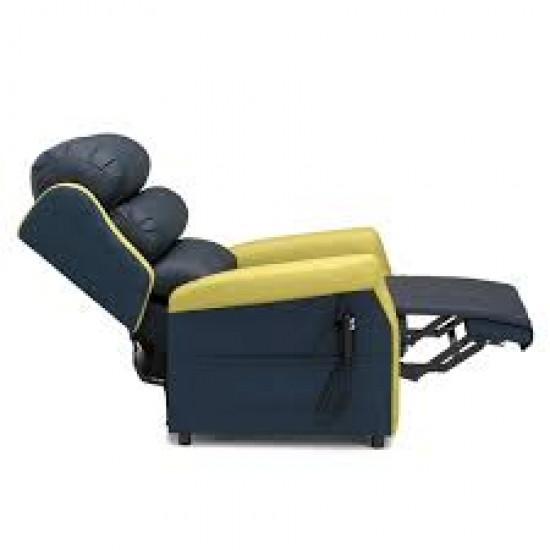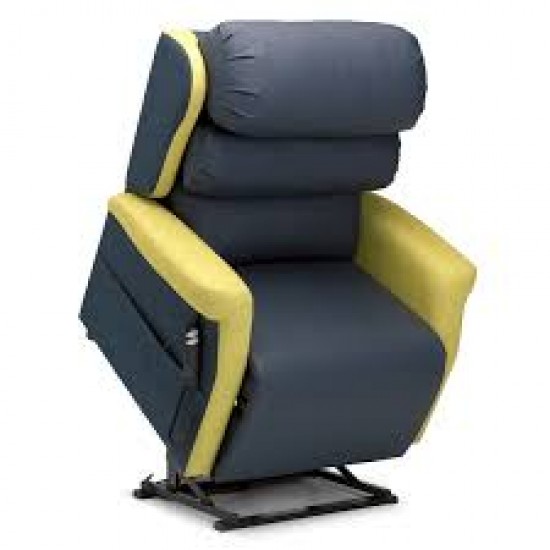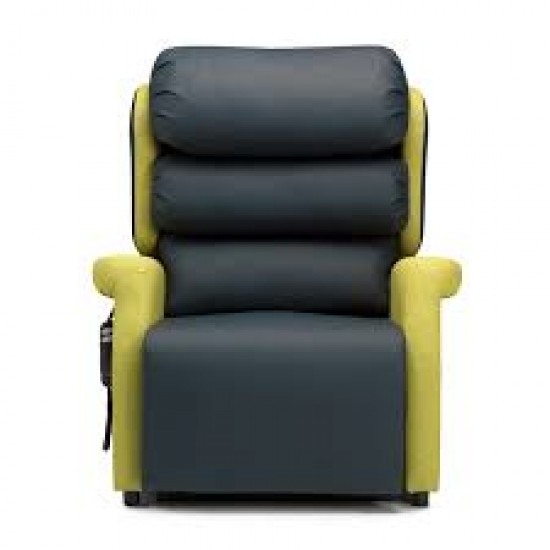 Lowest Price Guaranteed Built in the UK




Stock:

In Stock

Model:

7

SKU:

7

Repose
Multi Bari Bariatric Rise Recliner
Multi Bari Bariatric Rise Recliner
This chair is custom made please contact the office on 01772 814555 to obtain an order form

Designed for comfort and pressure management control it comes with a standard dual motor offering a wide choice of positions, adjustable waterfall back which is very useful for those with mild kyphosis, scoliosis and reduced muscle mass and interchangeable seat cushions with different pressure management. Also finding the right fit couldn't be easier with the following made to measure options.
It offers clients and carers movement options that support good posture, pressure management and independent living. The dual motor is ideal for those clients:
Who are unable to independently shift their weight either in a reclined or seated position

With poor skin integrity where there is a high risk of skin breakdown

With complex needs that require carer support to change position without putting their health at risk whilst carrying out positional changes
The back recline works independently of the leg rest enabling a wide range of relaxing positions, from sitting upright and raising the leg rest to relieve tired legs to a fully reclined resting position. The leg elevation can support reduction in oedema and fluid retention. This reduced fluid in the lower limbs allows a user to maintain their standing and walking abilities. The rise position supports standing, enabling the person to walk away more easily.
Specifications
Weight limit: 254kg

Leg rest weight limit: 160 kg
Option 1
Seat height: 457 mm (18"), 508 mm (20")

Seat width: 610mm (24")

Seat depth : 457mm (18"), 508mm (20"), 559mm (22")
Option 2
Seat height: 457 mm (18"), 508 mm (20")

Seat width: 660mm (26")

Seat depth : 457mm (18"), 508mm (20"), 559mm (22")
Option 3
Seat height: 457 mm (18"), 508 mm (20")

Seat width: 711mm (28")

Seat depth : 457mm (18"), 508mm (20"), 559mm (22")
Option 4
Seat height: 457 mm (18"), 508 mm (20")

Seat width: 762mm (30")

Seat depth : 457mm (18"), 508mm (20"), 559mm (22")
Features
Mechanism

Three Tier Waterfall Back Cushion

Back Blockers

Pressure Management Seat cushions

Chaise cover

Arm rest design

Handset loop and deep pocket design

Heavy duty glides