22 May

Our Molift Bariatric Repositioning Sling transfers bariatric service users in their beds. This protects the service user and prevents injury to support and care staff.
How is the Bariatric Repositioning Sling used?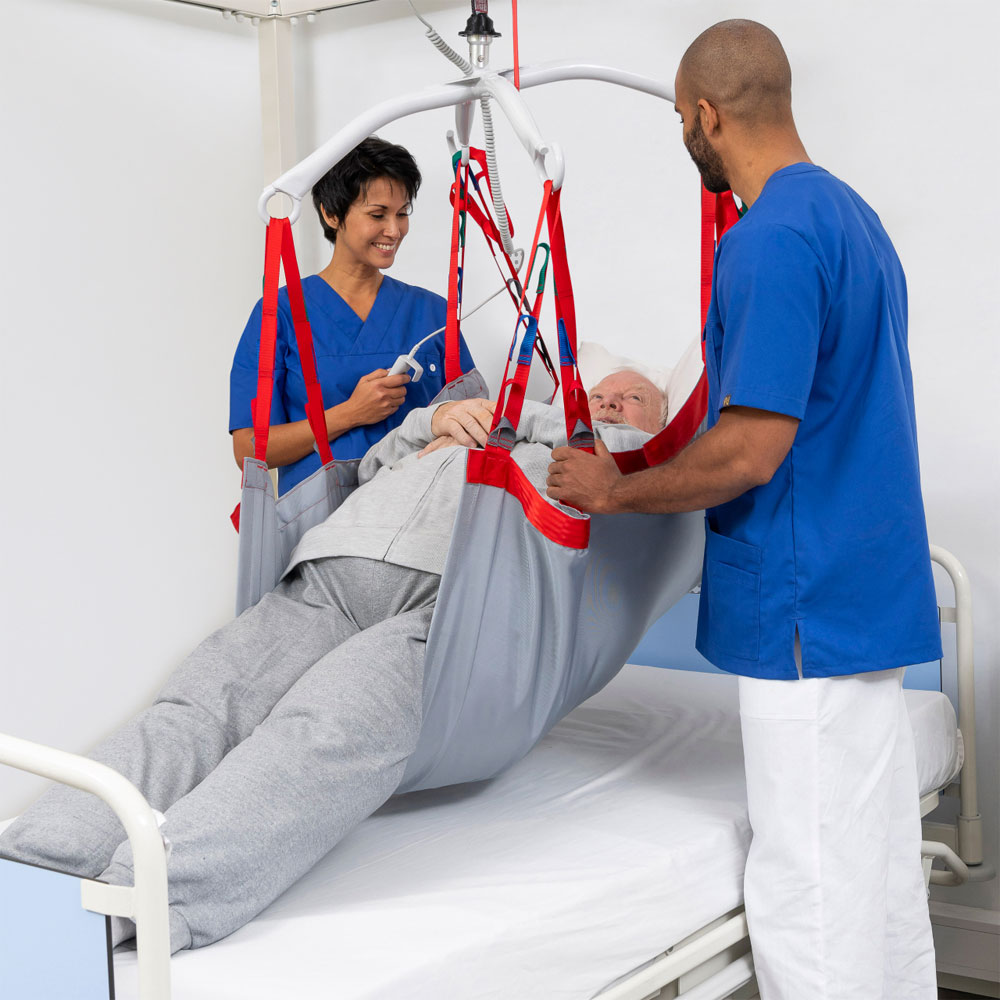 The Molift Bariatric Repositioning Sling is used to prevent pressure sores (ulcers) and increase comfort for the service user. As this process needs to be repeated every 1 - 2 hours, the staff ned to be assisted with the lift of a bariatric service user. The Safe Working Load (SWL) is 500kg (78St/1102lBS), Care workers need assistance and protecting from injury. With the correct training, the Bariatric Repositioning Sling will execute the procedure safely.
Care & Dignity
The Molift Repositioning Sheet is designed for maximum patient comfort and dignity. The repositioning sheet remains under the service user, enabling faster and better care of both carer workers and service users.
In addition, the Molift Repositioning Sheet provides support to the user's body, ensuring maximum comfort and a secure feeling in connection with transfers, turns and repositioning..
Specification:
Material: Sheet 100% Durable polyester | Lifting straps: 100% Polyester
Length: 1340 mm
Width: 1300 mm

Safe Working Load SWL: 500 kg (78St / 1102lBS)
If you need any further advice, please call us on 01772 814555.