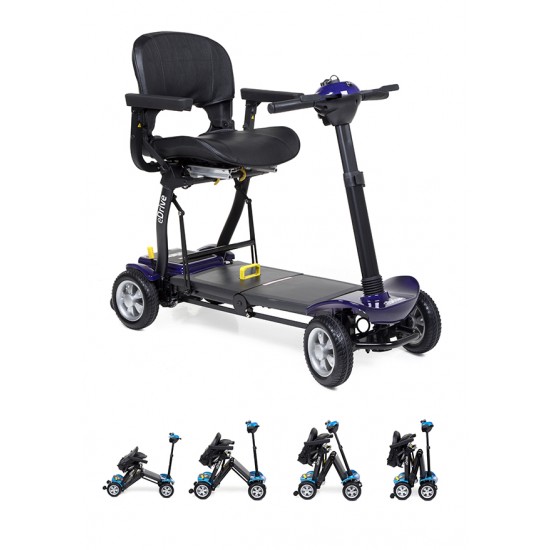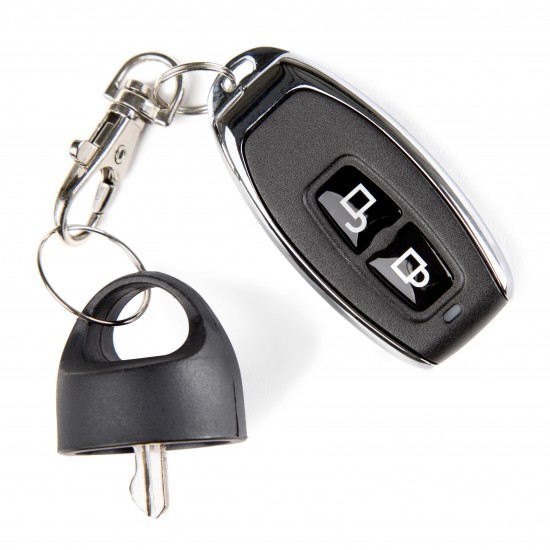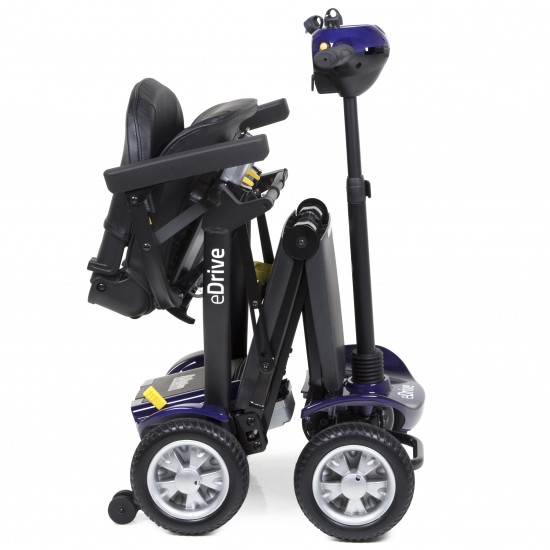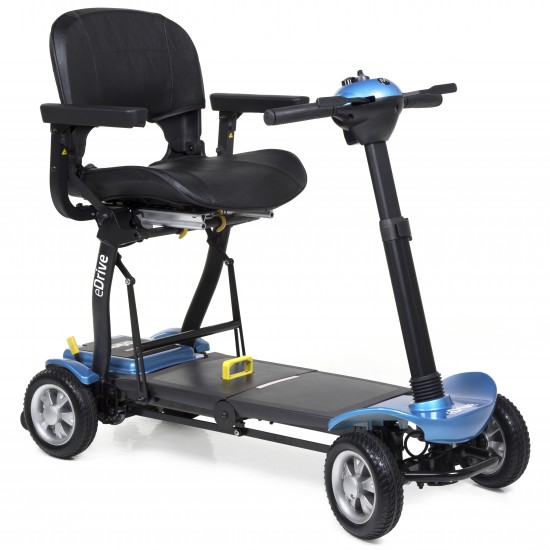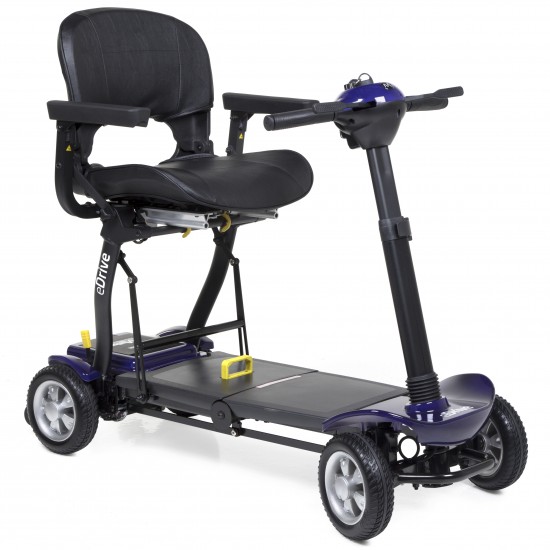 Lowest Price Guaranteed





Stock:

In Stock

Model:

eDrive

SKU:

eDrive

RRP:

£2,499.00
eDrive Automatic Folding Mobility Scooter
Motion Healthcare eDrive Automatic Folding Mobility Scooter
The Motion Healthcare eDrive travel folding scooter is designed to fit in most cars in one piece. The folding is done automatically and quickly using the key fob and unfolds just as smooth and quick. A heavy duty travel bag is included to assist you on your travels! See the video below on how easy it is to fold!
The eDrive can be charged on and off board enabling you to keep the scooter in the car until your next adventure!
Despite being compact, the eDrive mobility scooter provides comfort and stability whilst also being a market leader in performance. The eDrive has large wheels and an impressive ground clearance. The weight limit is up to 21 stone and there is plenty of leg room. The scooter also comes with a comfortable upholstered seat and padded folding armrests.
Key Features:
Travel folding scooter

Automatic folding using key fob

Heavy duty travel bag included

Padded armrests and upholstered seat

High performance travel scooter
Specifications:
Length - 102 cm

Width - 56 cm

Height - 85 cm

Folded dimensions - L 76 cm x W 56 cm x H 50 cm

Seat width - 43 cm

Seat depth - 32 cm

Weight - 30 kg

Range - 9 miles / 15 km

Speed - 4mph / 6kph

Battery - 24V 10ah Lithium

Ground clearance - 7.5 cm

Max gradient - 10 degrees

Turning radius - 150 cm