29 Apr

Molift Hoists and Parts
We are a UK dealer for Molift Hoists and Parts. Whether, you need a Molift travel hoist, Molift mobile hoist, Molift bariatric hoist, Molift stand aids, Molift patient turner, Molift gantry hoist, Molift ceiling track hoist, Molift slings or Molift spare parts, we are here to support and advise you.
We at Enable Living can offer the complete range of Molift products: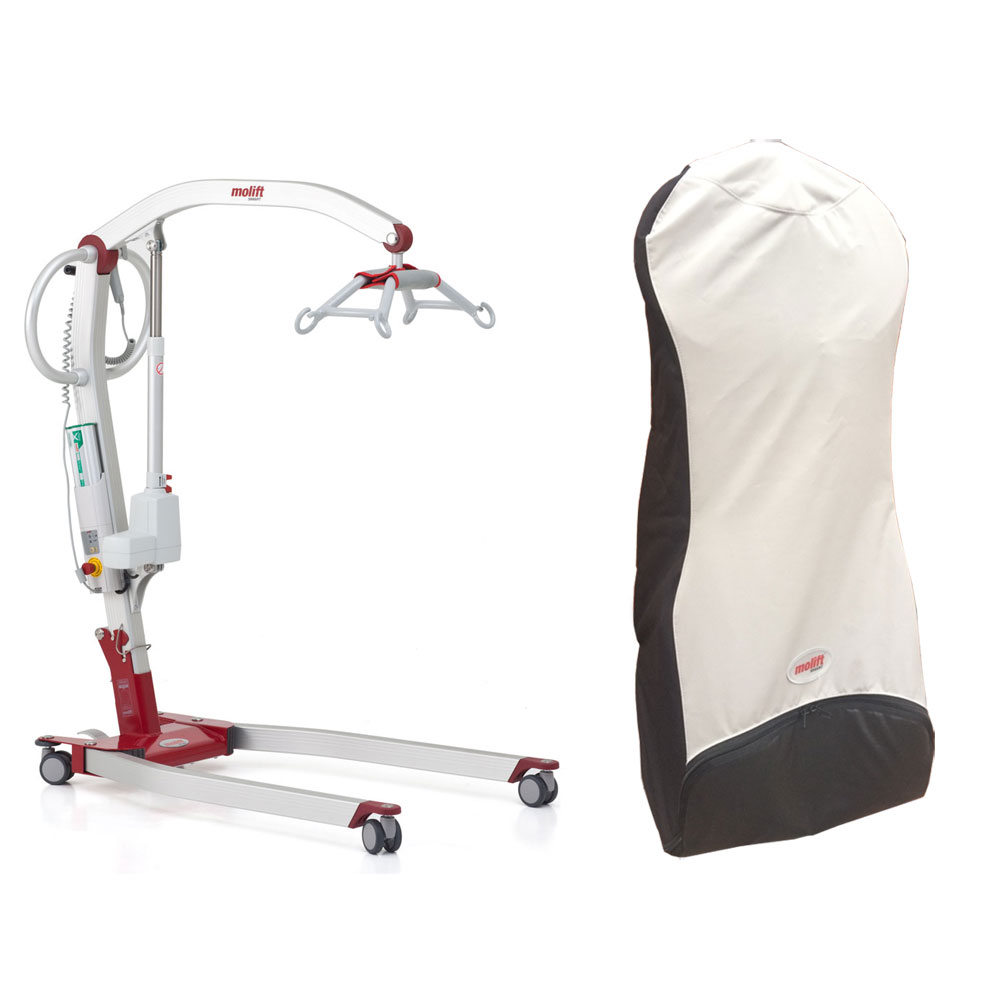 The Molift Smart 150 Travel Hoist


The Molift Smart 150 travel host is an excellent foldable hoist perfect for travelling now and in the future. One of the amazing features the Molift Smart incorporates is how easy it is to assemble and dissemble.





It weighs only 25 kg with the Molift Smart battery and can be unfolded and ready to use in the matter of seconds. No tools are needed when assembling or dissembling. The Travel hoist has an excellent safe working load of 150 kg (23.6 st) and on full charge will lift that weight 20 times.





Travel Hoists need to be accessible at all times especially when travelling, if for example you arrive at your resort or destination and your battery is without charge, 15 minutes of charge will get you multiple lifts making it a must have when travelling. If you are thinking of travelling abroad, look no further.





The Molift Smart 150 has a hard case available, allowing you to take it on aeroplanes, knowing that when you land your hoist will be safe and in full working order. A soft bag is also available.






Molift Mobile Hoists
Molift have a wide range of mobile hoists suitable for individual service user's needs. The Molift Mover 180 has a great lifting capacity whilst still providing manoeuvrability you expect with a mobile hoist. This is due to its lightweight aluminium material. Molift Mobile Hoists have the option of a 4-point spreader bar. This will lift the service user in a natural sitting position, unlike 2-point spreader bar, giving the user extra comfort when being lifted.
The Molift Mover 205 Low Base is an all-round passive, flexible hoist for transfer situations in nursing, hospital and care home environments. The low base allows the hoist to go under furniture and beds, which other hoists cannot. At only 115 mm in height, the Molift Mover 205 Low Base is perfect in tight environments.


Molift Bariatric Hoists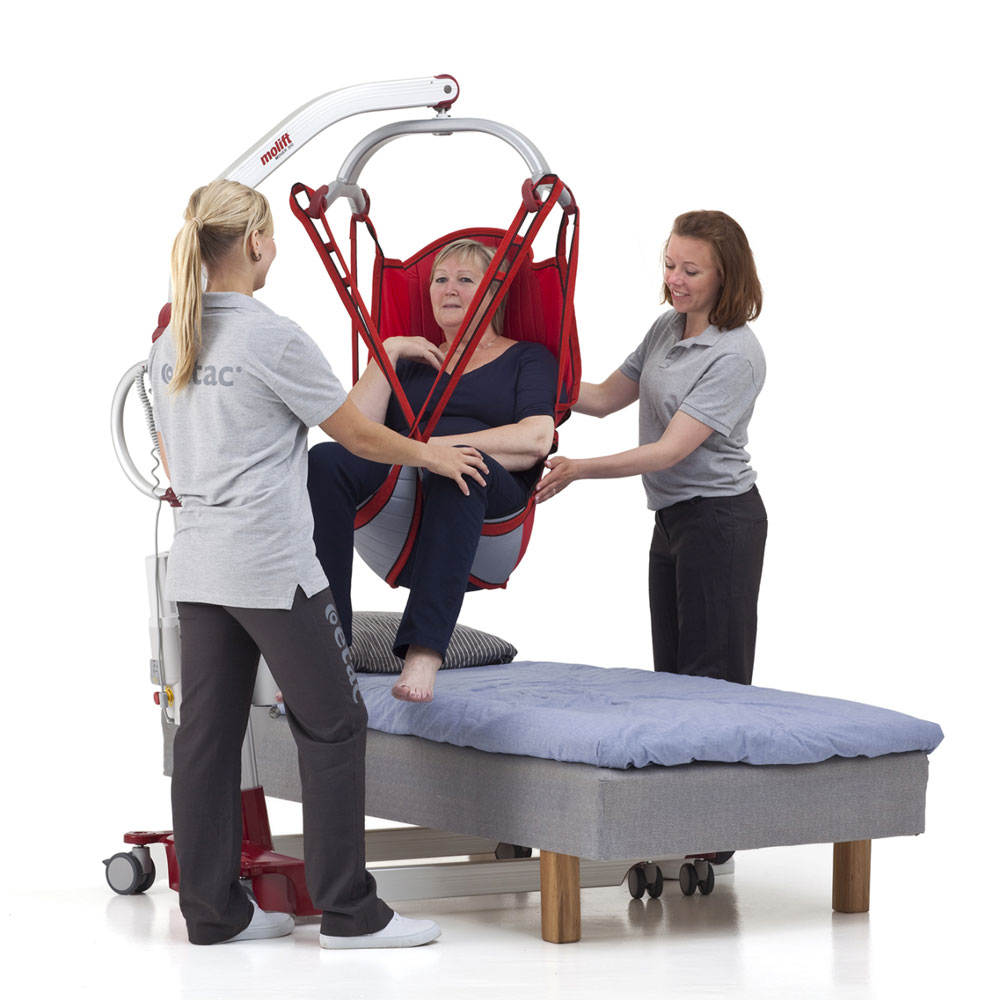 The Molift Mover 300 is a superb bariatric mobile hoist. It has a safe working load of 300 kg and is the ideal solution for hospital and care facilities with bariatric clients.
The Molift Mover 300 provides excellent manoeuvrability with its unique structure, wheel positioning and a total weight of only 39.3 kg. (90 lbs).
The Molift Partner 255 is a bariatric hoist which has a fully vertical lifting mechanism. The vertical lifting is the ideal solution for high complexity hoisting situations within both hospitals and care facilities. Sometimes used with the Molift Stretcher, you can get the Molift Partner 255 with a scale or low base for specific needs.
Molift Stand Aids
The Quick Raiser range are an excellent solution that is easy to use, affordable and long lasting. There are many different versions to suit your needs.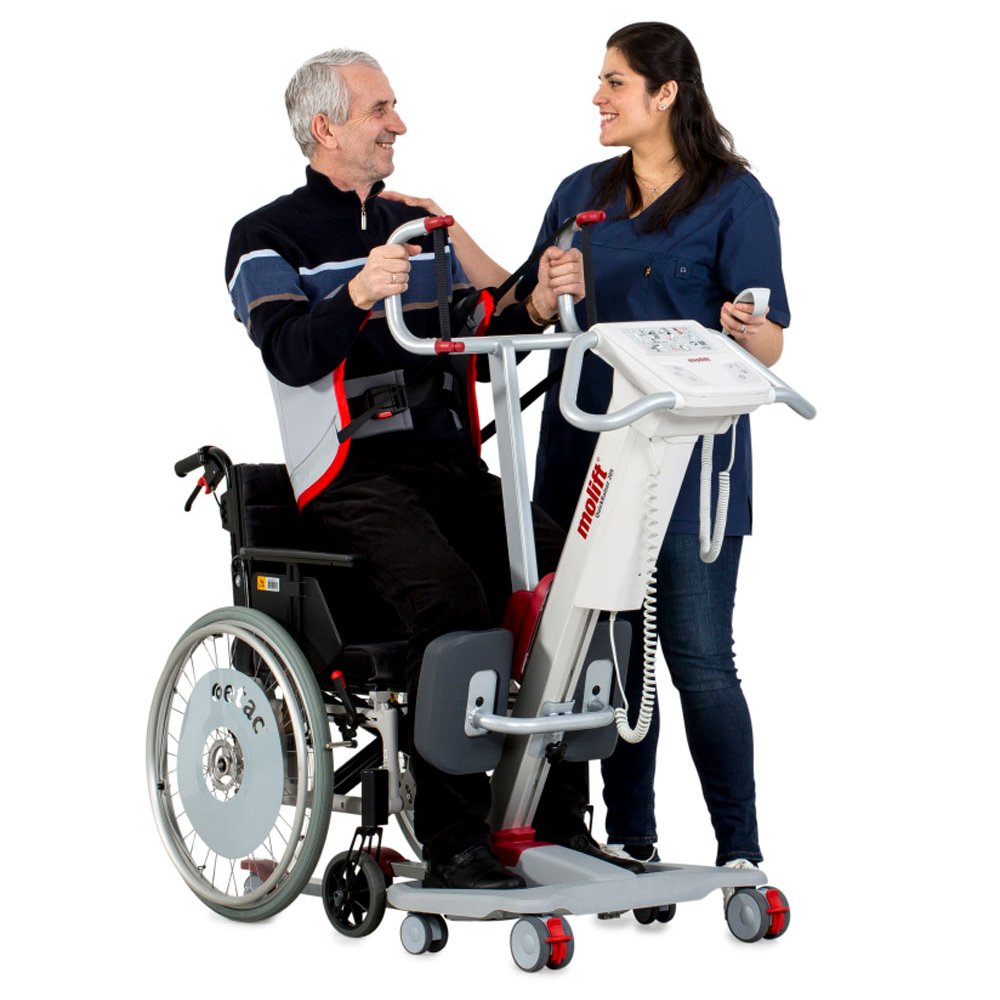 The new Molift Quick raiser range, 205 Active and 205 Stand-up have a unique wheel position and an angled push bar for weight distribution.
The stand aid also has easy manoeuvrability and a quick turning radius allowing it to be transferred through almost any environment including narrow spaces.
There is also the Molift Quick Raiser 1 range available in both a U-shape and V-shape arm depending on user preference. They have a safe working load of 160 kg and an extra low base and narrow front for easier access.
The Molift Quick Raiser 2 is also available in both U-shape and V-shape arms. The difference between the Quick Raiser 1 and 2 is that the Quick Raiser 2 has electric legs, making it more accessible and easier to use. Like the Quick Raiser 1, the Quick Raiser 2 has adjustable knee pads for extra comfort.
Molift Patient Turners
Molift Patient Turner and Molift Raiser Pro available at cost effective prices. The Molift Raiser Pro gives the service-user the opportunity to use their own muscle power during a transfer.
The natural movement pattern is stimulated and the ergonomic design makes the user feel safe during the entire transfer. Molift Raiser Pro is intuitive which makes it easy to use.
The Etac Turner Pro enables a good posture and minimises the risk of injury for the carer when transferring, moreover, it encourages natural standing and sitting movement for the user. The only adjustment necessary is the height of the leg support and the handle.
Molift Gantry Hoists
The Molift Duo Gantry Hoist is a free standing system ideally suited to temporary lift applications in hospitals, nursing homes or private homes and where fixed ceiling tracks are not suitable. They are compatible with the Molift Air and Molift Nomad range. You can choose from four different sizes of rail. 2 metres, 2.5 metres, 3 metres and 3.5 metres. The Molift Duo Gantry System has an excellent safe working load of up to 300 kg. It can be used to lift someone to or from their; bed, chair, floor, toilet etc...
Molift Ceiling Track (Free Survey available within Mainland UK)
Enable Living supply, install and maintain Molift Ceiling Tracks. Working closely with our reps and manufacturers we can offer free site surveys within Mainland UK.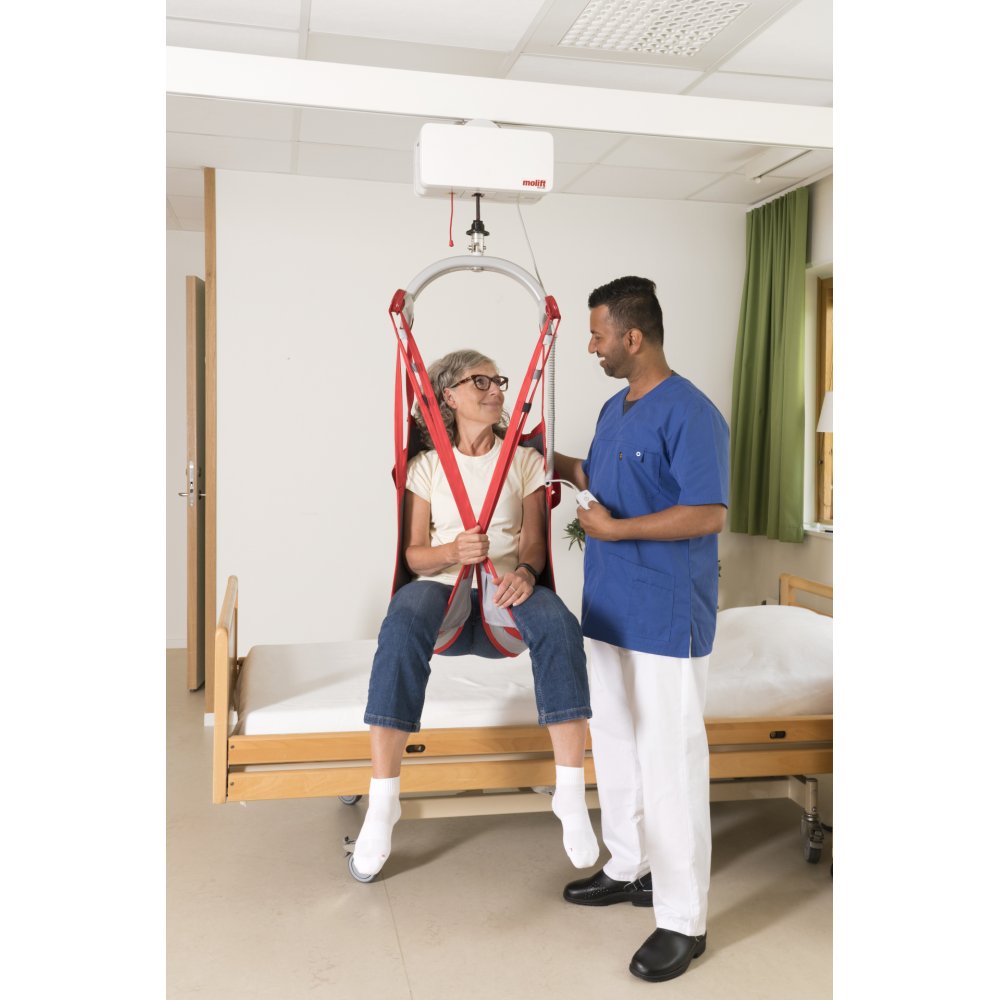 Molift have a wide range of ceiling hoists to suit your needs. The Molift Air range is an excellently designed ceiling hoist that is used with fixed ceiling track, however it can also be used for portable freestanding systems, such as the Molift Duo. The Molift Air is easy to handle during installation and servicing, due to a very low weight and the clever quick release function. You can have the option of a 4-Point spreader bar which provides extra comfort and stability when lifting the service user. There are multiple different versions of the Molift Air due to safe working load, the maximum you can get is 300 kg.
The Molift Nomad is an ergonomically designed curved ceiling hoist, integrated with a 4-point spreader bar, the Molift Nomad provides a more spacious and comfortable lifting experience. It has a safe working load of 255 kg. In combination with a specially designed trolley, the Molift Nomad can be used to climb from one rail system to another without a transition rail.
The Molift Air 500 is a ceiling hoist specifically designed for bariatric users. The Molift Air 500 has many great features including a battery level indicator which lets you know the batteries charging level and when it is needing charge, this helps avoid potential downtime with flat batteries. The Molift Air has a 3 metre lifting strap making it one of the largest standard hoisting intervals on the market. Please be advised if you were thinking of purchasing the Molift Air 500 Bariatric Hoist you need to make sure your ceiling track and components can hold that weight.
Molift Slings
We also have a wide range of Molift Slings suitable for the Molift range, both stand aids and hoists. Easy to use, durable and cost effective, the Molift RgoSling range is the perfect solution with your Molift lifting & handling range.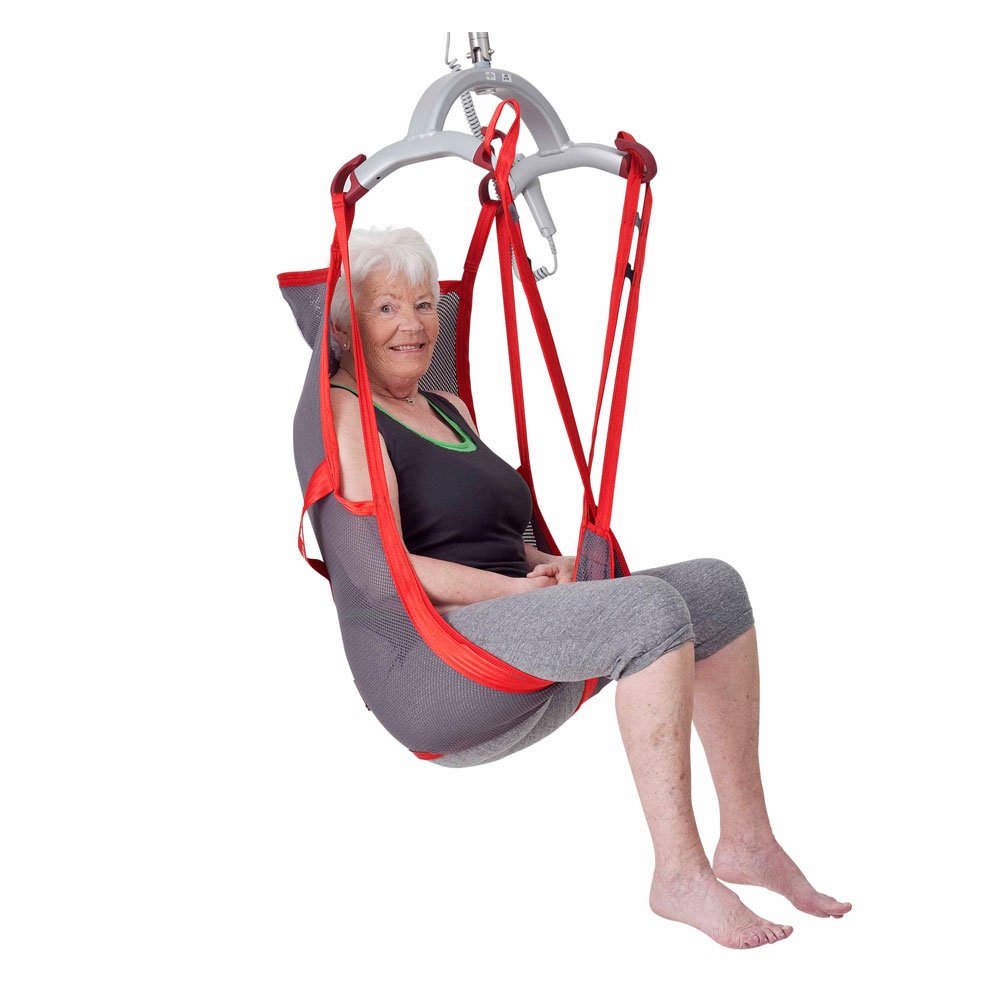 Molift Spare Parts
Enable Living also have the spare parts available for all the Molift range. Batteries and Chargers available at cost effective price and available with next day delivery where possible.
If you can't find the products you are looking for, please call our amazing team on 01772 814555.